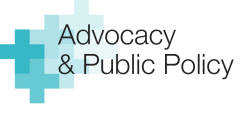 India-Hong Kong Health Diplomacy in need of reforms
Times Of India Blog

Remove Mandatory Retirement age for Medical Doctors – Letter written to Secretary, Health & Family Welfare, Government of India.

1. Times Of India report.
2. Mangalorean.com report.
Set up the District Disaster Management Authority – Health Task Force after advocacy with the Additional DC of Dakshina Kannada District.
Mainstream Disaster Health Education – WHO Education Guidelines

Published an advocacy article in the Economic & Political Weekly to regulate work hours for Doctors & House Surgeons in India

Conducted a Stakeholder Meeting on "Building India's Disaster Health Infrastructure" at IIHMR, New Delhi and engaged UN representatives, Govt of India Officials and Civil Society Leaders. This was an effort to Mainstream Disaster Health.
Mangalorean.com report
(Covered in Print in The Times of India and The Indian Express )
Open Letter to Mr J P Nadda, Hon'ble Minister for Health and Family Welfare, Government of India ; Published by India Today Group
Need to bring back Indian Medical Services, Published by India Today Group

Advocated for Re-thinking white coats in India, through an article( Scientific Commentary) Published in The BMJ ( British Medical Journal) available online as :
An article published in The BMJ ( British Medical Journal ) as a personal view to re-think white coats in India.

National TV Channels in the Country
1. India TV/Headlines Today
2. News 9


Conducted National Symposium on Disaster Risk Reduction 2015 in Collaboration with School of Social Work Roshni Nilaya to orient theoretical disaster response and psycho-social care in Disasters. Impacted more than 200 professionals in Social Work, Public Health and NGO representatives. Disaster Response Cell created.

Links as Below:
1. Mangalore Media Company
2. Mangalore Today
3. The Times of India:

Seat Belt enforcement issue was brought up repeatedly with the District Administration and finally it got implemented for Mangalore City.
Published during the appeal made in The Times of India
Survey as on June 2015 says, 4000 people have been booked for violating seat belt in the city.
Took up the cause of Police Officials and Traffic Constables with Shri Om Prakash, Director General of Police, Karnataka State for providing water and sanitation facilities at traffic out-posts and also to empower them to fine rule violators. The Issue of compulsory wearing of masks was brought up for implementation without delay due to air pollution needs rising.
Received Letter of thanks from the Office of the Assistant Commissioner of Police, Traffic Sub-Division Mangalore City, Government of Karnataka in response, to that Vide Reference: No 69/General/ACP Tr/2015.
Conducted a Two Wheeler Rally to mark the 26th National Road Safety Week in Collaboration with the Regional Transport Officer, Traffic Police, where more than 180 two wheelers participated in the rally while on-lookers watched the significance of the day all around the city and then the two wheelers took a pledge for road safety.

1. Namma Tv Report
2. Bellvision Report
Conducted a Massive Malaria and Dengue Awareness Rally and out-reach for more than 3000 College students across Mangalore City, titled " Renewing Efforts, Magnifying Health" in collaboration with the District Health Office and Mangalore City Corporation which was Inaugurated by Mr U T Khader, Hon'ble Minister for Health and Family Welfare, Government of Karnataka and other Members of Legislative Assembly, Mr J R Lobo, Mr Moideen Bava, and Member of Legislative Council, Captain Ganesh Karnik were present.